Using science and art to deepen
children`s  understanding of
maine organisms and ecosystems
In this project, I work together with scientists to introduce children and the general public to the little-known world of foraminifera and other marine organisms. Foraminifera are a life form of the deep sea and are difficult to see with the naked eye. They react very sensitively to physical and chemical environmental changes and are therefore ideal indicators for scientists to reconstruct the climate history of our Earth.

The two characters Nina Floaty & Berry Ground are the two ambassadors of the children's education programme 'Advancing Knowledge on Methane in the Arctic', www.akma-project.com and Ocean Senses.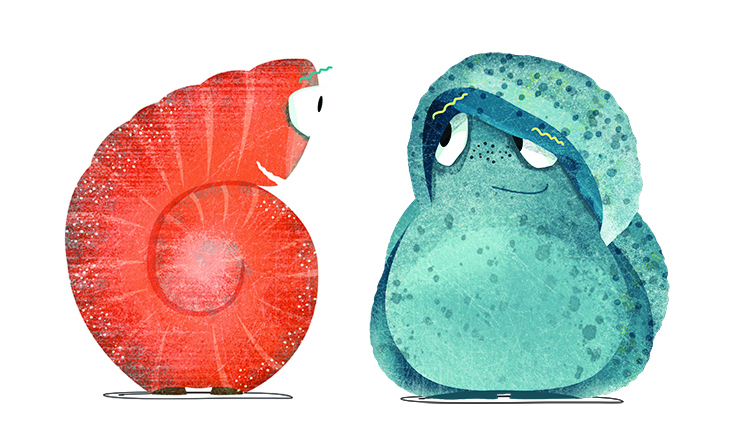 Berry Ground is based on a species of foraminifera that sits on the seabed and is called Melonis Barleeanum. Nina Floaty, on the other hand, is based on a species that floats in ocean currents and is called Neogloboquadrina pachyderma.
We are currently working on a Pixie book series called `Foraminitales of the Ocean` in which Nina and Berry explain to children (5-7 years) who they are, where they come from, why they are such an important life form in our oceans and how climate change threatens their lives.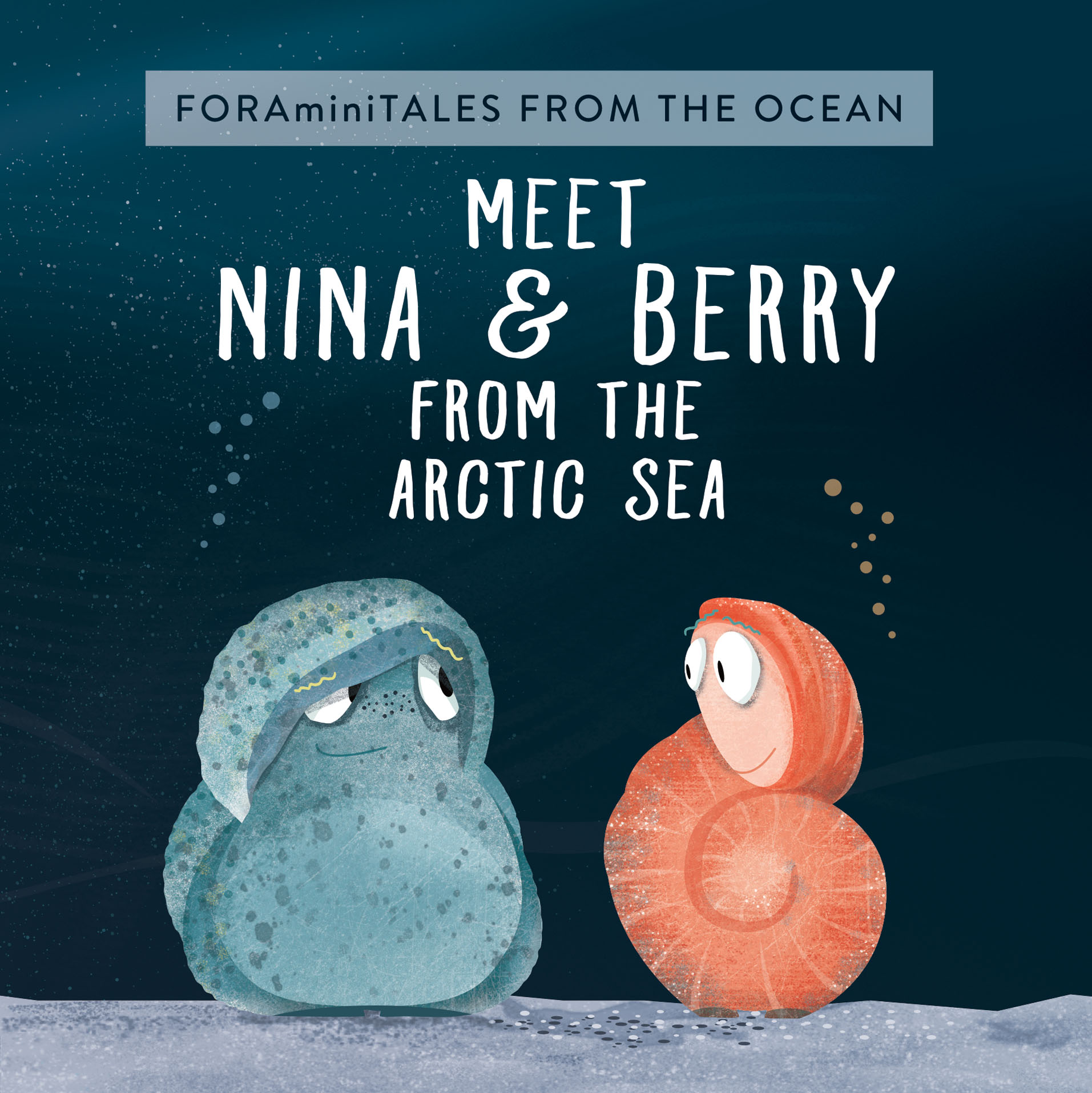 The other one is called `Little creatures from the sea`. A book about foraminifera to teach children (15-17 years) about these beautiful and important creatures